5 tags
4 tags
3 tags
J.S. Park: Question: Hopeless, Heartless, and... →
jspark3000: Anonymous asked: Sir, I like how real you are. I'm hanging by a thread on to this Christian life. Jesus is great but I can't imagine what He'd want to do with someone who just doesn't love Him and, honestly, doesn't want to obey Him. I tried to live for Him but it feels like slavery…. i love that places like tumblr serve the will of God, freeing hHis children to seek...
3 tags
J.S. Park: Reactionary Culture: I'm Not Like Those... →
jspark3000: As he cursed up a storm and lit his next cigar, he says to me, "I'm not like those other Christians. I actually get it." Suddenly I'm nervous. I didn't get what he was getting. He must be talking about me: I'm one of those stupid Christians who is missing it and doing it wrong. How…
3 tags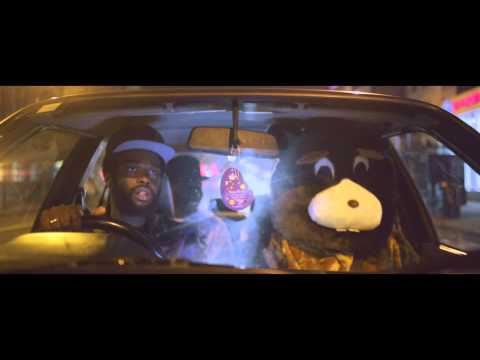 7 tags
5 tags
"…the sin of Onan is treating Tamar like a booty call instead of a bride."
– Mark Driscoll on the issue of birth control within the context of Christianity, addressing the question of the relevancy of the Sin of Onan in the topic.
5 tags
"You know, the Bible doesn't teach us to be defensive in relationships. It..."
– Myunghwa Choi, "Loneliness Unmasked" sermon (via hislivingpoetry) i shared this pot with my wife yesterday, but reading my mom's devotional email this morning compelled me to reblog this for others to see. if you have a tumblr account, i encourage you to follow hislivingpoetry; a sincere...
5 tags
4 tags
5 tags
4 tags
2 tags
6 tags
14 tags
awww, silly Muslims
so i make an effort to stay abreast of the news, thumbing through my pulse account at least 3 times a day. i still miss out on a lot of things, which my mom or co-workers usually fill me in on; i tend to focus more on international affairs, technology trends, and fashion- i love gadgets and clothes. this morning i came across an article about a Muslim cleric in europe that is, more or less,...
3 tags
3 tags
5 tags
sartorial insouciance
in reading an article from Slate via my pulse app this morning, i came across a phrase that i have decided to make my newly desired descriptive term for myself; that is to say, i hope to be able to engender in the minds of others an image which is adequately surmised in these two words: sartorial insouciance. i mean, i know some other guy wrote it, and by no means do i wish to discredit his...
5 tags
bitter or better?
"marriages either grow bitter, or they grow better." -mark driscoll my wife and i are trying to do a better job of engaging in regular Bible study, and have been watching a series on marriage by a pastor at the Mars Hill church. great quote; o pray oir marriage is growing better, as outlined in Ephesians 4:25-32. i am thankful to live in a day where my wife and i can sit on our couch...
4 tags
3 tags
3 tags
7 tags
marriage: in 200 words or less
… the fog descended upon them as they held their breath. what felt like hours was in truth only seconds passing by as the footsteps slowly abated into the silent morning. fog. the only ally they had this morning. reflecting and refracting the first rays of the new day, it shielded them from the prying eyes of their pursuer; and as they slowly, cautiously took the risk of breathing once again, the...
3 tags
"my answer to the problem is : if you have enjoyed a good lofe while working..."
– 1966 internal memo from the canadian johns manville co.
3 tags
9 tags
"Enough for that day: Such was the rule for God's giving and man's..."
– Andrew Murray an awesome, awesome quote from a book on prayer this morning. reminds us why we have BC and AD: Christ is the timekeeper in the universe, and as Christians, our lives should revolve around His presence in our lives. if i can just focus on this day to day, maybe i can stop checking to...
5 tags
the world is coming to an end; and frankly, i...
look around, and it's obvious really; and yet… is it really? look, the world has been coming to an end since the day it came into being, kinda like how you've been dying since the day you were born. so what's the big deal, really? so some old dudes down in a dead civilization might've said something about it coming soon. how right are they really? i mean, after all, they couldn't preserve their...
"surely there is a future, and your hope will not be cut off." proverbs 23:18
2 tags
coming soon... special edition: gifts
my test is done and in the past, so soon i will be free to write some more. yay for the novel that might finally see some progress! anyhow, i feel moved to make a new edition of the pamphlet; not just post some bits and pieces here, but actually print out a new edition like i did years ago. i have drawn up a new squirrel (first time i actually have drawn a squirrel for this, too), and today i will...
2 tags
10 tags
i ask myself a lot of questions
how do i feel about Christmas lights? growing up, Dad would let me help him untangle and put up, and eventually take down, the lights every year. watching them flicker and dance was always fun. sitting in the house, reading a book as rain gently falls and a soft glow flickers benignly outside is how i remember Christmas of my youth; not toys, or even food really, but calming, relaxing time in the...
3 tags
my son made me so proud this morning. last night for homework he had to write and draw 3 wants, and 3 needs. spelling aside, under wants he wrote to draw, to go to the observatory (this will be his second birthday in a row, and he drew a rather accurate picture of it, i imagine from memory), and glue. for his three needs, he wrote air, God, and water. as he explained it to me on our way to his...
4 tags
"If a Christian would take the form of a flower, what would it be? Some would say..."
– Alistair Begg quoting a letter he had received at the end of a sermon on Paul's 2 years of house arrest in Rome.
3 tags
i am blessed with a beautiful family and a beautiful life; often it moves too fast for me to post these moments as they happen. i'm blessed with enough sense to be in the moment of beauty and wait 'til it's passed to reflect and blog about it; too many people lose the moment in trying to document it. science has always known that you can't measure/study/observe something...
1 tag
" the separation of the Church and the world from one another is the crusade which the Church fights for the sanctuary of God on earth. This sanctuary can only exist in the visible Church. but - and here we come to the second point- the very fact that it is separated romantic the world means that while the church lives in the sanctuary of God something of the world still lives in the...
" the separation of the Church and the world from one another is the crusade which the Church fights for the sanctuary of God on earth. This sanctuary can only exist in the visible Church. but - and here we come to the second point- the very fact that it is separated romantic the world means that while the church lives in the sanctuary of God something of the world still lives in the...
2 tags
"In Jesus the weak are strong, and the defenseless safe; they could not be more..."
– Alistair Begg; I really do love hos words.
2 tags
5 tags
"Isn't it disturbing that Jesus specifically told His disciples not to submit to..."
– Loveismycommandment (via hislivingpoetry) ok, where shall i start…? well how about here: what is the greatest commandment?  no, that's not a trick question, i mean it. see, if you ask most younger Christians we say it is "love your neighbor as yourself" because after all,...
2 tags
7 tags
PhD's in persistent anxiety and constant worry
last night i had a dream that i passed my upcoming board exam; i didn't get an awesome score, but it wasn't a barely passing either, but a solid, passing performance. in the dream i remember feeling relieved and disappointed. relieved that i passed, but disappointed because doing as well as i did inferred that i could've done even better still. after waking up, i felt the same as i did in my...
14 tags
"so what did you do this weekend?"... part3/3
months ago, no, make thatseasonsago i started a series of three entries reflecting on one weekend. i'm so trustworthy that i only ever published the first installment. the second was never written, apparently, but here is the third: sunday: i hate getting to church late every sunday, but i have no one to blame but myself. i need to get up earlier and do more to get us out of the house;...
2 tags
4 tags
emailed support
The Faith of Friends My friend Sylvia is a paraplegic. She has not been able to use her legs since she was a high school girl. A horrible accident took away her ability to walk or to run, and left her without any discernible feeling in the lower half of her body. Her spine severed, the nerves do not receive the necessary information to register sensation or stimulation. Prior to her...
3 tags